Photo by Martin Mydtskov Rønne
– WINNER OF THE ROUND GLASS MUSIC AWARD 2018 (US) –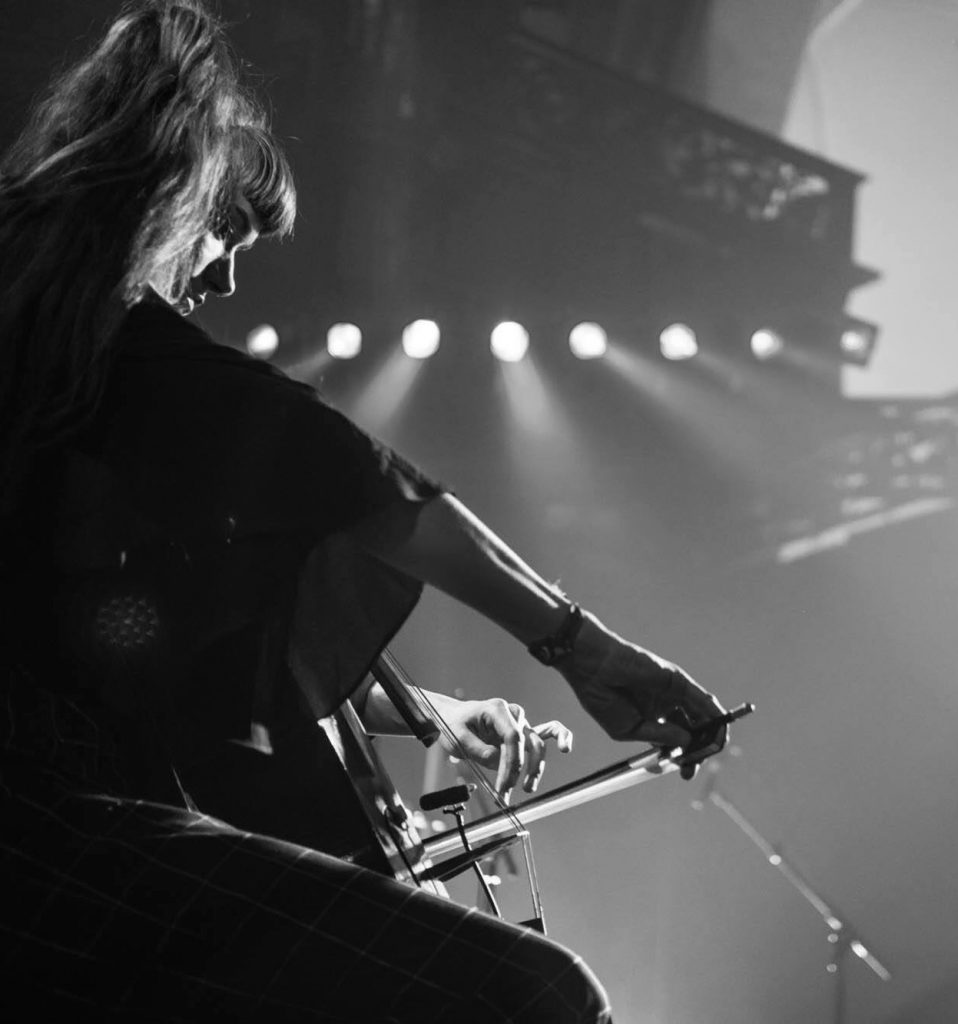 – KOTTOS UK tour 2018 –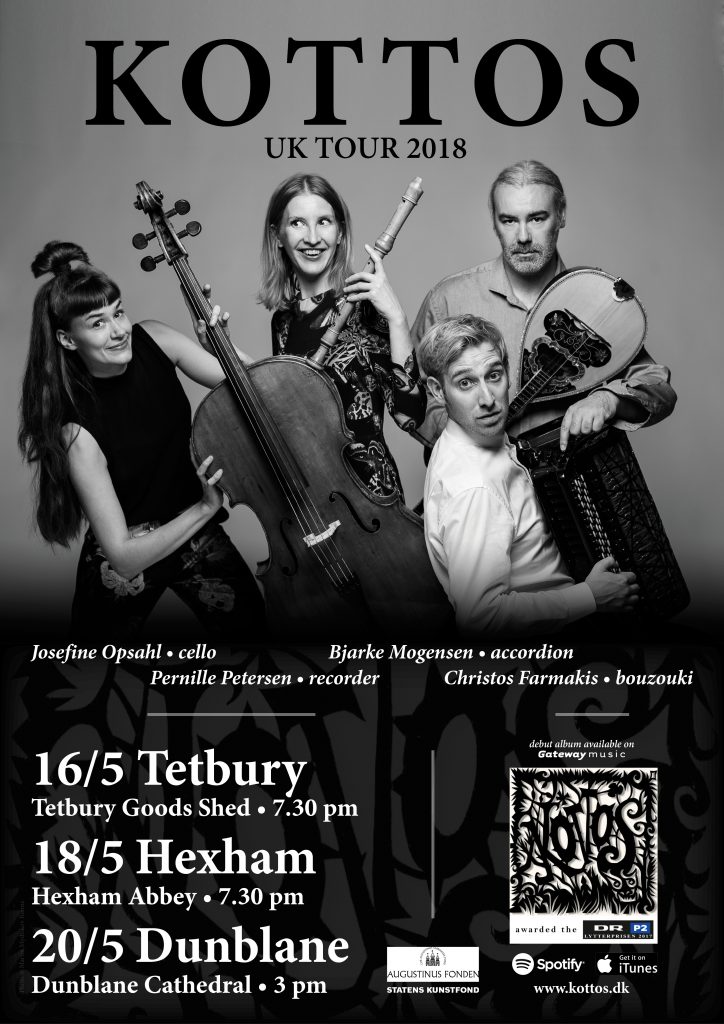 – Live from the opening of the Utzon100 exhibition –
– We like We video release on Sounds of a Tired City – 
New video and the second part of our release concert videos from our release concert in The Village Recording Studio, Cph, december 2018 out on Sounds of a Tired City.
– New Copenhagen Concert Series by KOTTOS –
We are proud to present our very own concert series in Copenhagen. In 4 concerts we will explore different aspects of progressiveness in the intersection of classical, electronic, experimental and folk music in a virtuous and elegant yet rough musical language that liberates the music from the dogmas of genre. The first concert will be in KoncertKirken at Blågårds Plads and features the unique Danish Rebetiko phenomenon Sune "Køter" Kølster.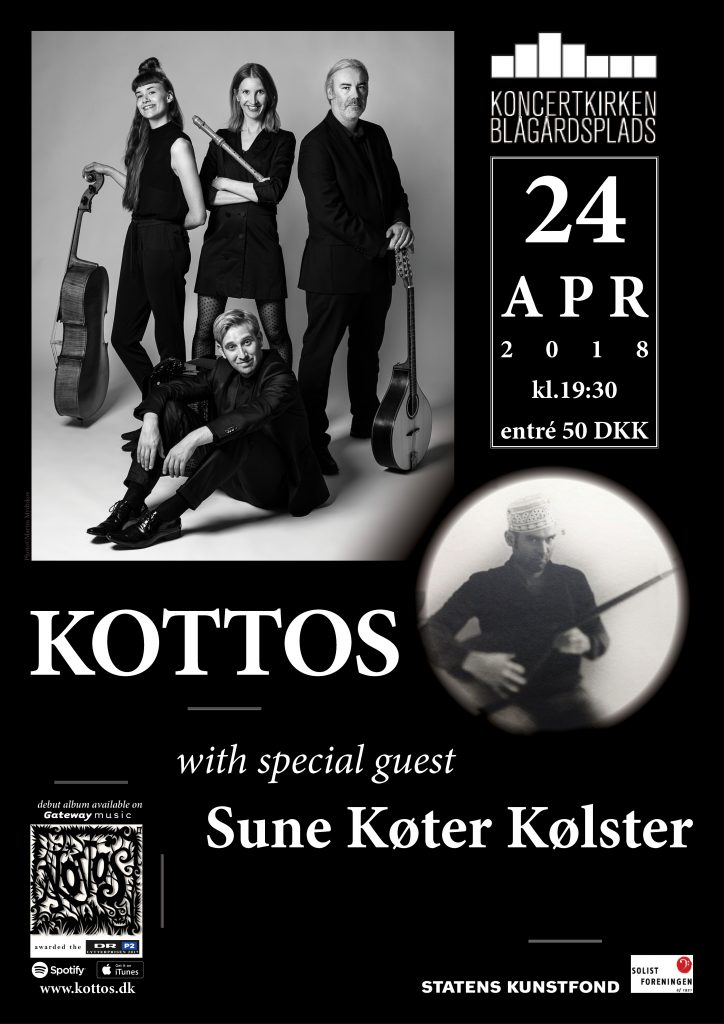 – 'Liquid Entity' –
Premiering my new piece 'Liquid Entity' at the Utzon Centre, Aalborg (DK) for the Utzon100 celebration and the opening of the exhibition 'Horisont'. Looking forward to be performing in this amazing house for His Royal Highness among others to honor Danish Architect Jørn Utzon's works and legacy. Beautiful outfit by designer Stina Resting.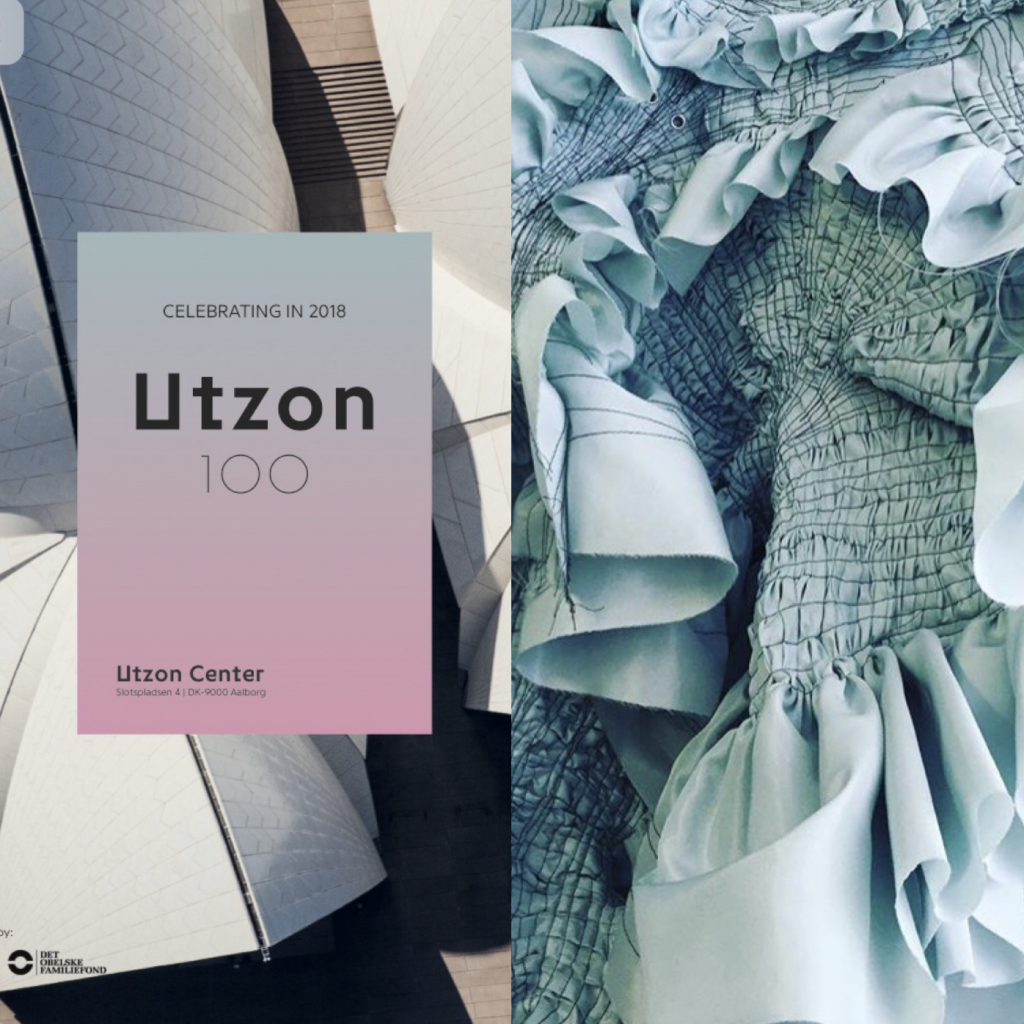 – We like We Spring Tour in Denmark with Otto A. Totland –
We are going on a spring tour around Denmark playing material from our new album 'Next to the Entire All' together with Norwegian pianist Otto A. Totland who also just released an album on our wonderful label, Sonic Pieces. See you
– 8th of April in Huset I Hasserisgade, Aalborg –
– 9th of April at TAPE, Århus –
– 13th of April in Christianshavns Beboerhus –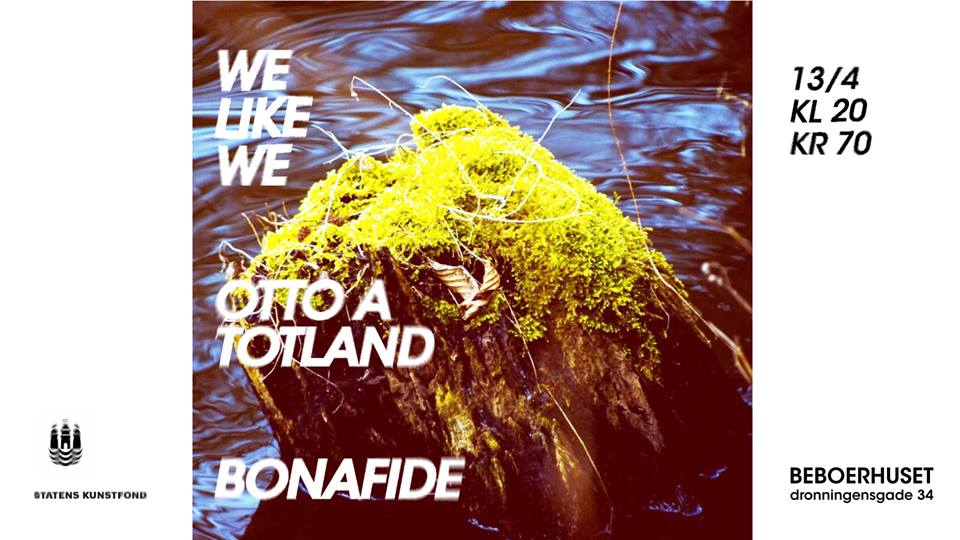 – New WLW live Video – 
New video out from our release concert in The Village Recording Studio, Cph, december 2018
premiering on the 3rd of March at Edison @Betty Nansen Teatret CPH. Playing 3rd-24th of March.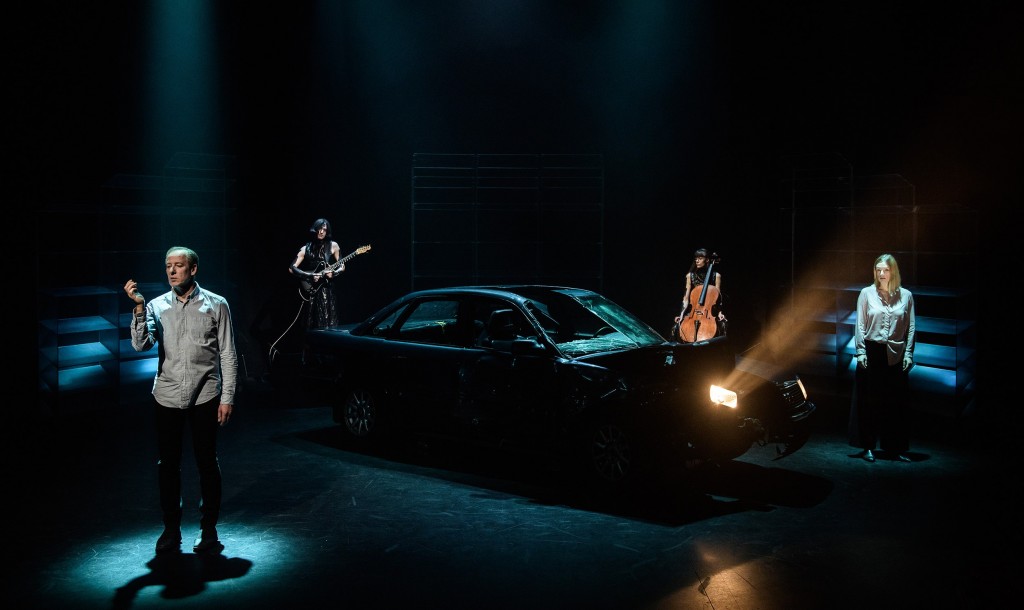 ★★★★★ Receiving the RoundGlass Music Award (US/IN) ★★★★★
Trine and Josefine Opsahl receiving the RoundGlass Music Award in Edison Ballroom, New York (US). So happy and grateful! 

– We like We mini-tour – 
18/1/18: Eurosonic, Groningen, The Netherlands
20/1/18:  Rrose Sélavy Berlin live at the Miasmah / Sonic Pieces HQ, Berlin, Germany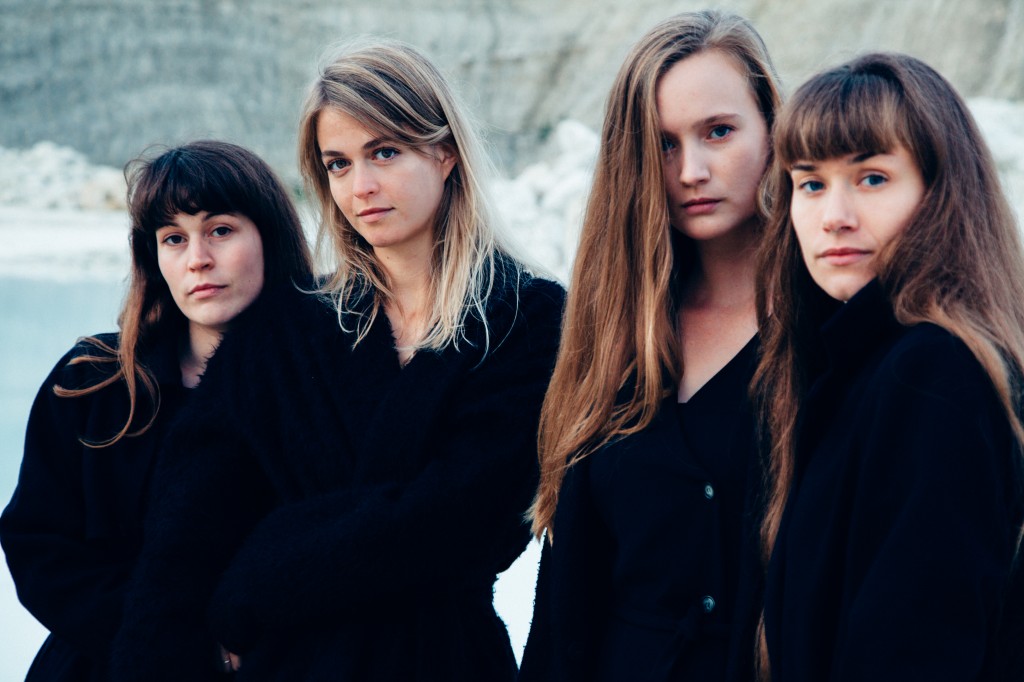 – Roundglass Music Awards Nomination –
Josefine and Trine Opsahl nominated for the Roundglass Music Award 2018 in New York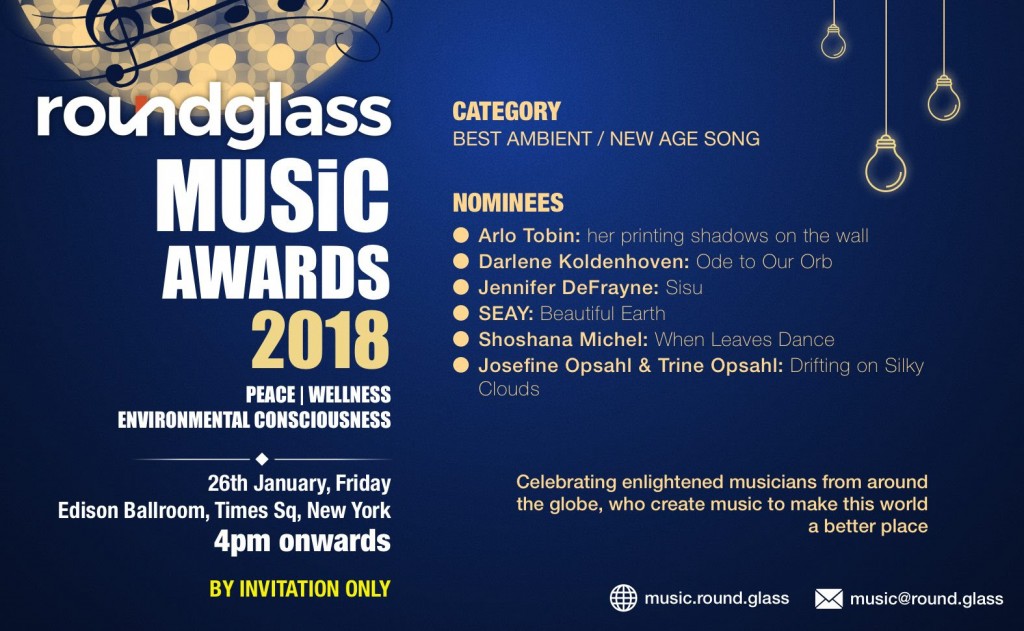 – Next to the entire All by We like We out on Sonic Pieces –
We are proud to present to you our 2nd album Next to the entire All. Available at Sonic Pieces.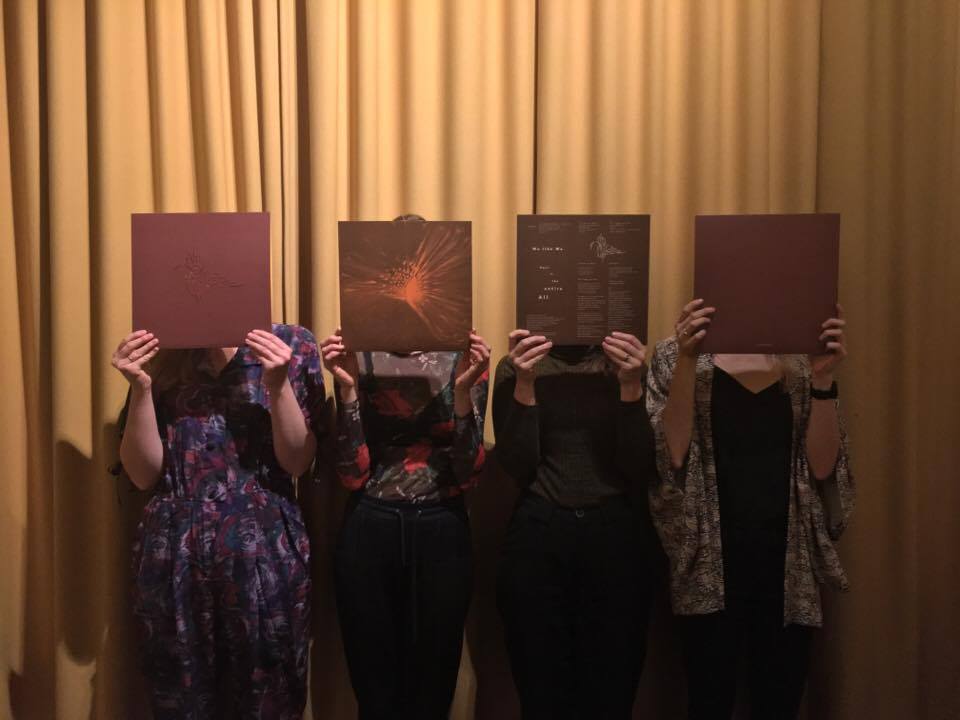 – Premiere of Hullet at Teatret Svalegangen – 
Music and sound design by Josefine Opsahl // Script by Brian Wind-Hansen // Directions by Morten Lundgaard // Starring Frederik Meldal Nørgaard and Henrik Vestergaard // Scenography by Laura Rasmussen // Light design by Anders Kjems // produced by Von Baden
Playing Dec 2nd – Dec 16th at Teatret Svalegangen // Playing Jan 3rd – Jan 16th at Teater Grob
★★★★★ from MortenHede.dk 
★★★★★ from Kulturmagasinet Fine Spind ★★★★★ from 8000.dk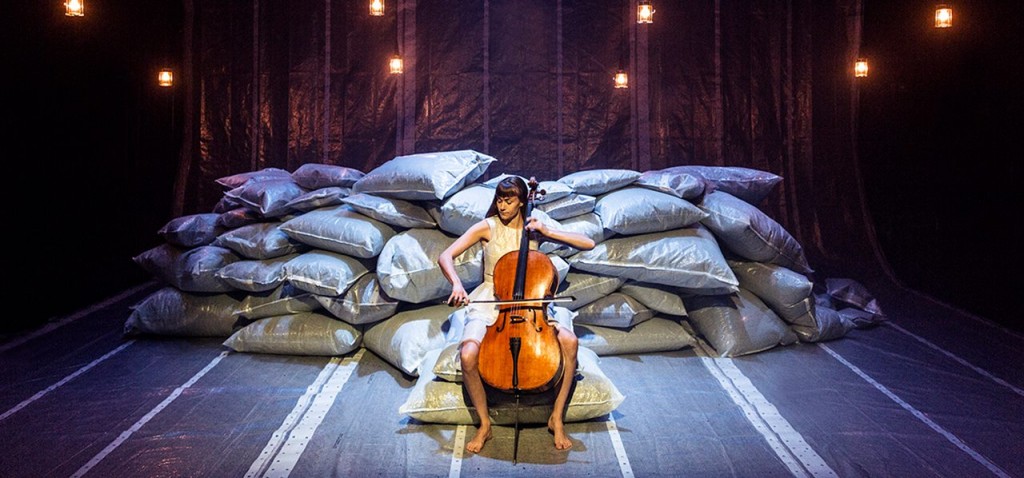 – Video Release – 
'17 Days' by We like We
Residency in Sao Paulo, Brazil with We like We and Mawaca 
Concert dates:
18th of November at Da House, Sao Paulo, Brazil // 22th of November at Jazz Nos Fundos, Sao Paulo, Brazil // 25th of November at Sala de Conservatorio, Sao Paulo, Brazil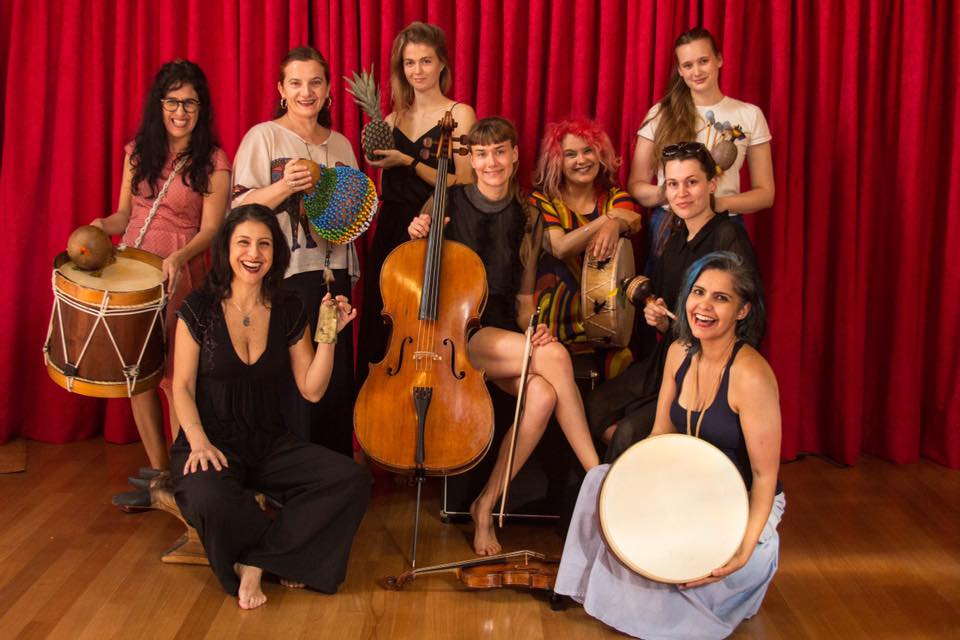 Five hearts in Politiken to Time is Local 
♥  ♥  ♥  ♥  ♥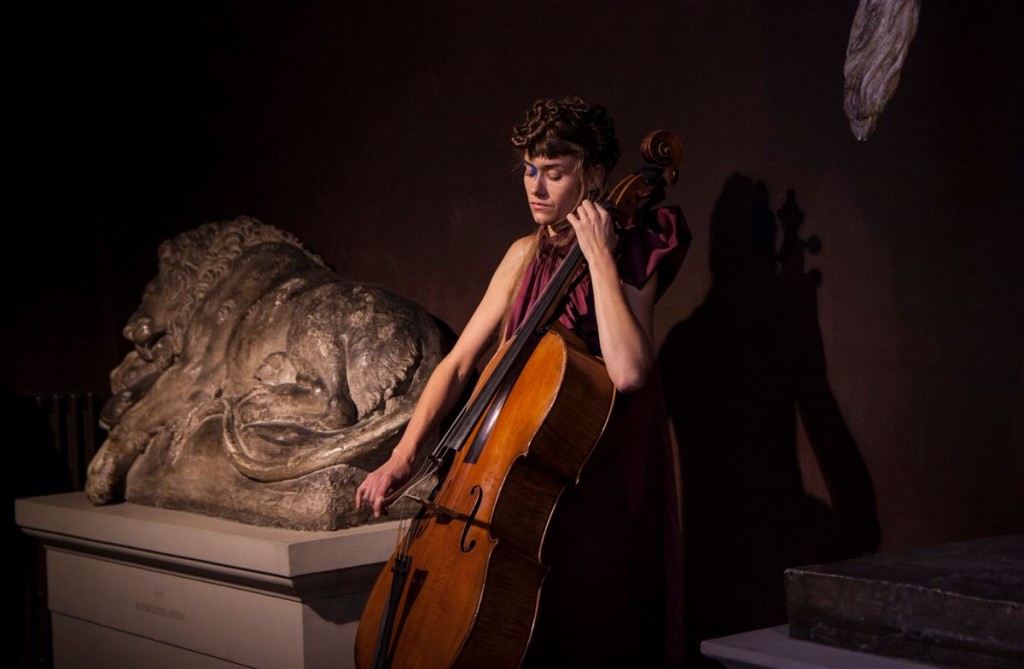 – Video Release –
Antonio Vivaldi: La Follia, performed and arranged by KOTTOS
Video by Ida Bach Jensen
Solo // Duo // Trio
Josefine Opsahl // Pernille Petersen // Bjarke Mogensen
At Thorvaldsens Museum during the Culture Night in Copenhagen 13th of October 18.00-00.00.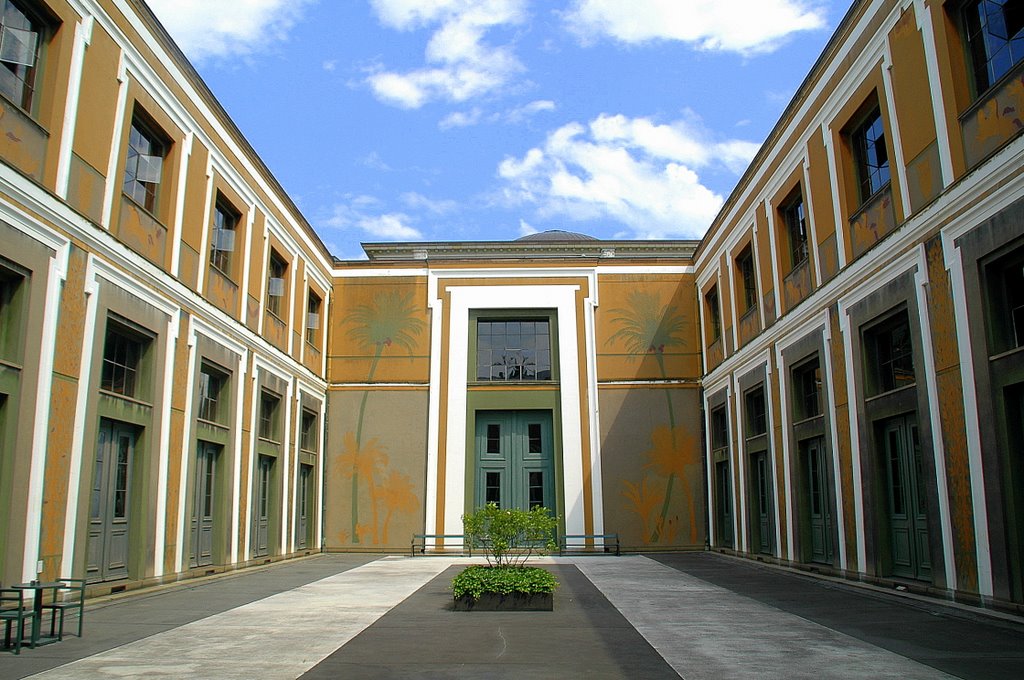 KOTTOS Greek Tour
Between the 19th-21st KOTTOS will be playing three concert in Greece.
– Video Release – 
Time is Local premiering on the 4th of November at Thorvaldsens Museum in Copenhagen at the G((o))ng Tomorrow Festival. 
We like We will be playing at Eurosonic 2017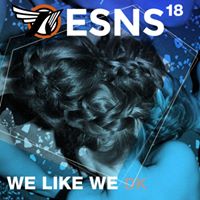 Time is Local 
Premiere of Time is Local a 12 hour multichannel performance and sound installation exploring time and space on the 4th of November at beautiful Thorvaldsens Museum in Copenhagen. The performance is presented af the G((o))ng Tomorrow Festival. Looking forward to sharing this first result of a collaboration between sound artist Jacob Kirkegaard and We like We.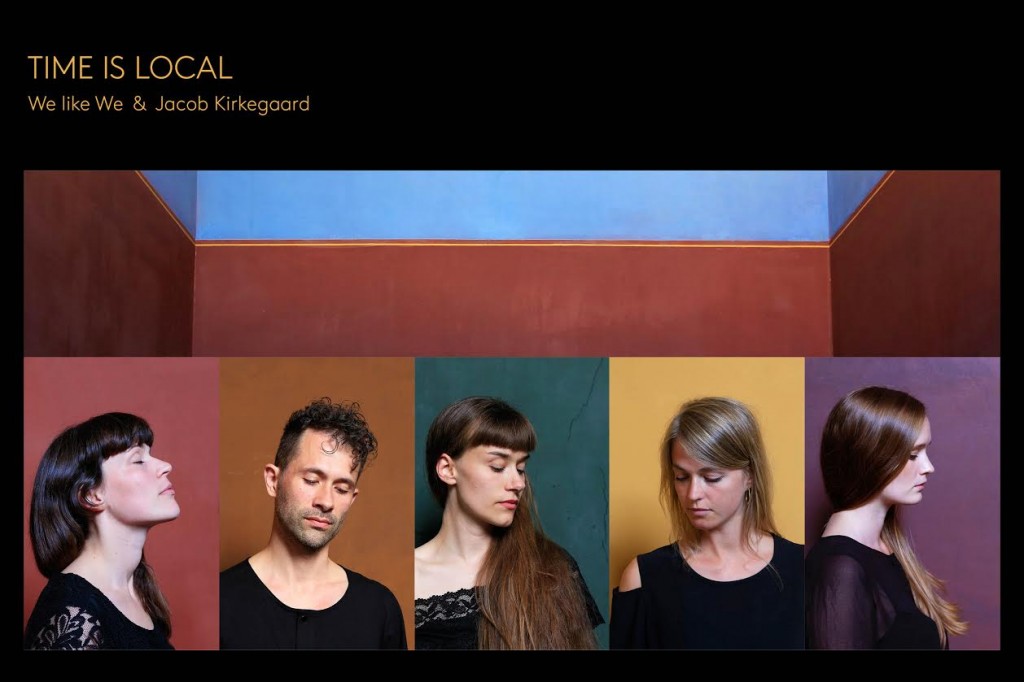 – We like We receives 'Den Unge Elite' scholarship –
We like We receives 'Den Unge Elite' scholarship from the Danish Arts Foundation. Stay tuned for new amazing projects. Thanks to the Danish Arts Foundation for making this possible!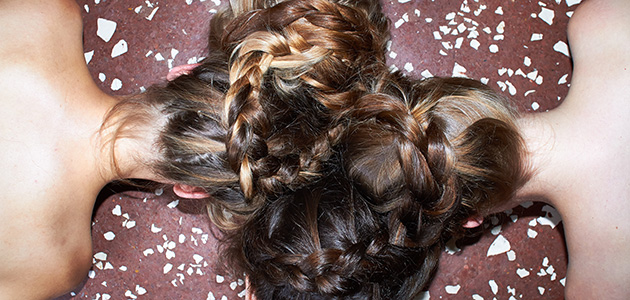 – Klassisk på Kanten 2017-
Josefine Opsahl and Mezzo-soprano Andrea Pellegrini interviewed for TV2 on their collaboration around this year's Klassisk på Kanten 2017 staring We like We as guests.
View the full programme here.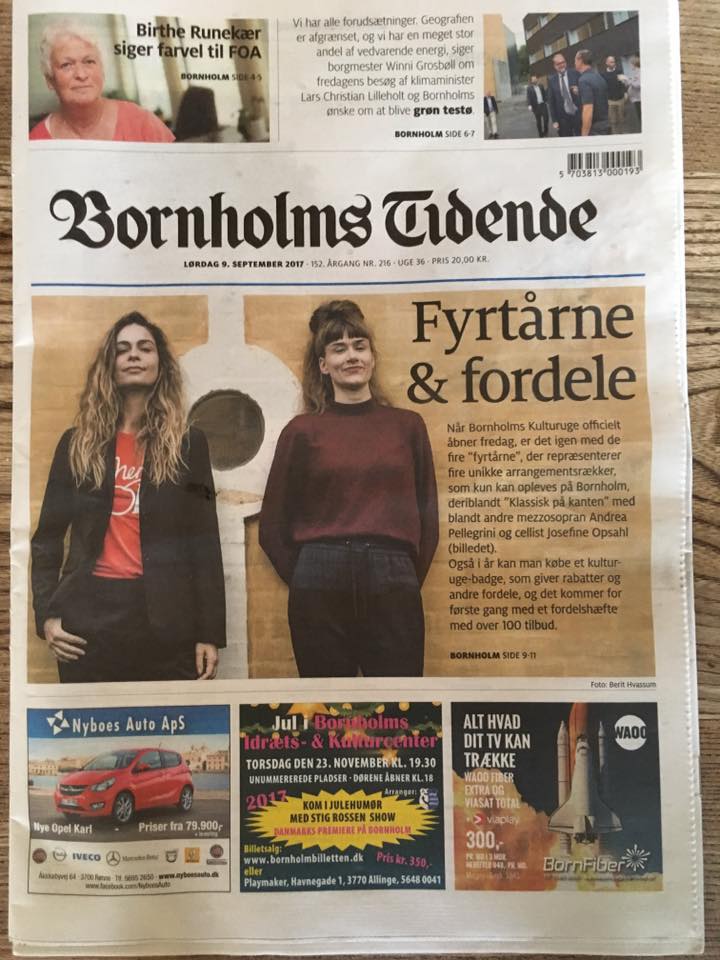 – We like We and Sonic Pieces collaboration – 
We like We will release their second album on the amazing Berlin based label Sonic Pieces. Release in beginning of december. Keep an eye out for release concerts.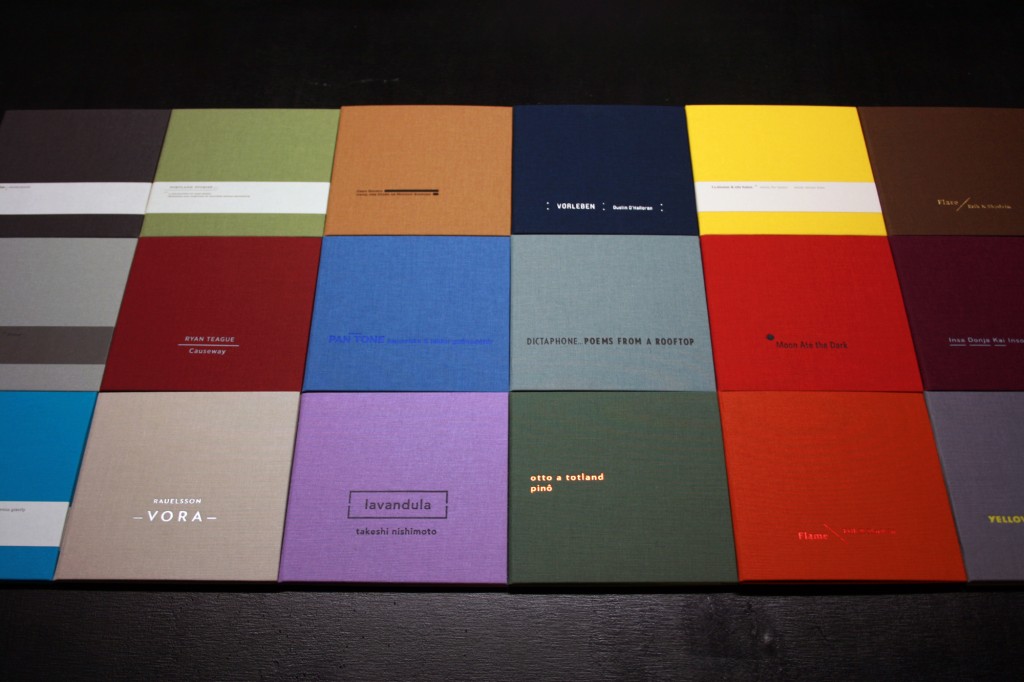 New video with KOTTOS
Filmed at KOTTOS' concert in Flatdal Kyrkje, Norway August 2017. Enjoy!
Happy to announce that I will be playing a solo concert exploring the newest sounds for cello and electronics at the brand new Nordisk kammermusikfestival in Hillerød. Photo by Elias Gammelgård.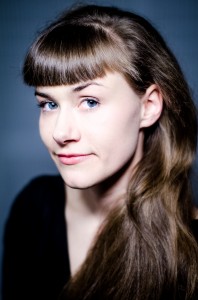 Unbroken Dreams nominated for the ZMR Music Award 2016 ! We are happy and grateful. Photo by Michael Opsahl.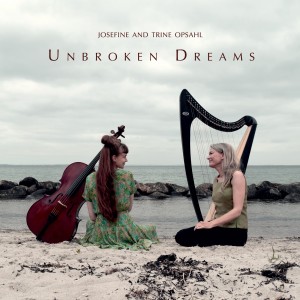 We like We featured on WNYC New Sounds. Listen here. Photo by Jonas Bang.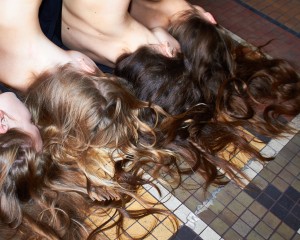 Nordklang Festival with We like We. Two performances alongside the silent movie 'Die Richer von Davos' on Thursday 19.00 and 21.00 – watch a teaser here.  
Beautiful pictures of 'The Wave' – a light and sound installation at Ofelia Plads Light by Obscura Vertigo, sound by Peter Albrechtsen, We like We, Solbrud and Rune Rask. Playing from the  4th of February – 26th of February.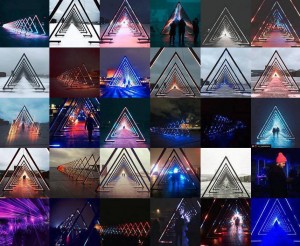 Cirkelkoncert with We like We at Frostfestival. Photo by Malthe Ivarsson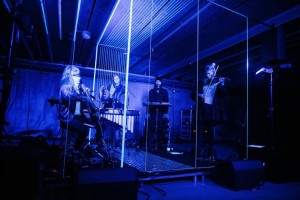 KOTTOS won the P2 Listeners' Prize 2017 ! 'Græsk folkemusik vandt over symfoniorkester og franske fristelser'. Skål !

Wonderful reviews of Martyriet playing at Takkelloftet, The Royal Danish Theatre. 
KOTTOS' debut album nominated for the P2 Listeners' Prize 2017 among other great artists such as The Danish Radios Symphony and The Berlin Philharmonic. Leaves a vote here. The album was recorded in January 2016 at Studiet på Frederiksberg by Peter Helms and released in May 2016. Beautiful hand crafted paper cut on the front cover by talented Ane Cecilie Mogensen.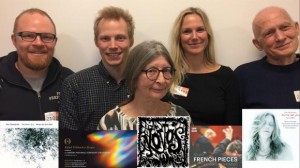 Video teaser for 'Martyriet' a new opera written by John Frandsen and performed by Morten Grove Frandsen, Liv Oddveig Midtmageli and KOTTOS. Premiering on the 28th of January at Takkelloftet, The Royal Theatre, Copenhagen, Denmark. 
Looking forward to a collaboration with the Århus based theatre group Von Baden fall 2017.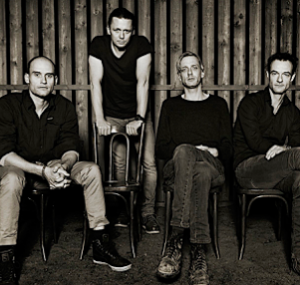 We like We is featured on this year's Nordklang Festival in Switzerland 10th-12th of February.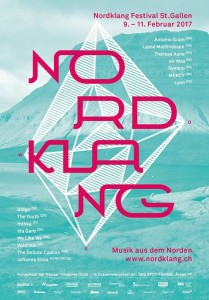 We like We will perform at Frost Festival on the 4th of February as part of a Cirkelkoncert with some other amazing artists such as Liima.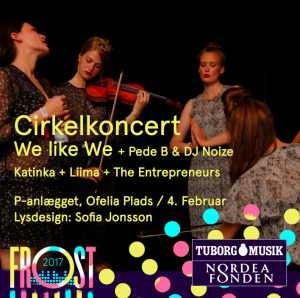 The 2nd of December we celebrate Else Marie Pade's birthday and the release of 'EMP RMX 333' with remixes of Else Marie Pade's piece 'Etude' from 1962. We like We are happy to be featured on this album. Thanks to Henrik Marstal for inviting us!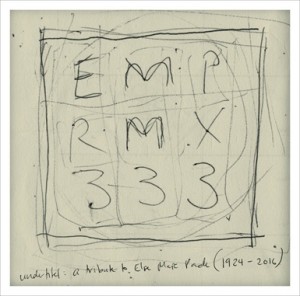 New single from We like We: 'Someone told me I was paradise for you'.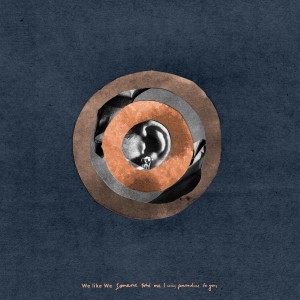 – KOTTOS is playing in John Frandsen's brand new opera, 'Martyriet', in January and February 2017. 
Kaj Munk: Kontratenor, Morten Grove Frandsen, 
Lise Munk: Mezzosopran, Liv Oddveig Midtmageli.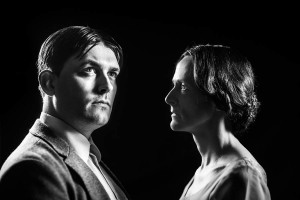 – We like We is going on a residency in Brazil this November 2016. Looking forward to be sharing our music with Brazil in Sao Paolo and touring around. 
– 30th and 31st of July: KOTTOS will premiere John Frandsen's 'Carrousel' in Frederiksværk Musikfestival and Vendsyssel Festival at Den Gamle Station, Hirtshals. The collaboration with Frandsen is a sneak peak of what will happen when his Opera, 'Martyriet', will be premiered by KOTTOS at The Royal Playhouse' Takkelloftet, Copenhagen, January 2017. 
– 7th of July: Wonderfull review of KOTTOS' debut album in Bornholms Tidende.
– 2nd of June 19.30: Celebrating the release of KOTTOS' debut album with a concert in beautiful Admiral Geddes Gaard in the heart of Copenhagen.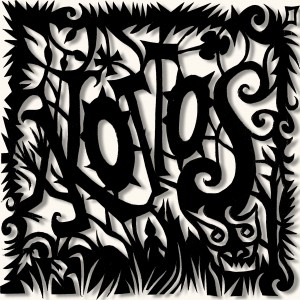 – 11th of May: Happy to present to you 'Reptile Crawling/Hunting' by KOTTOS. Video produces in collaboration with Unseen Recordings and filmes in Admiral Geddes Gaard.
– 26th of April: 'Leaves – the Color of Falling' nominated to this year's Årets Reumert for best Opera in 2015.

– 18th of April: The Kottos debut album just arrived to be release on the 1st of June. Amazingly beautiful hand crafted paper cut by Ane Cecilie Mogensen.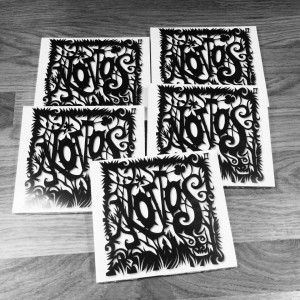 – 8th of April: Going to Brugge, Belgium, to perform in the Brugge Concert Gebouw with Efterklang and the team behind the Opera installation 'Leaves'.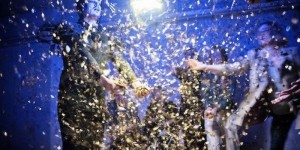 – 1st of March: The album 'Unbroken Dreams' made it as the no. 1 on the ZMR Top 100 Radio Airplay Chart two Months in a row. We are very grateful!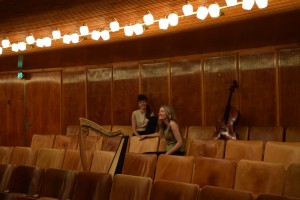 –  27th of february: Participated in the DR P2 Radio programme Duellen together with Jesper Lützhøft. Hear the full programme here: Duellen 27/02/16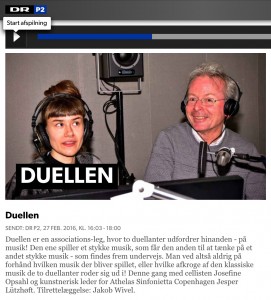 – 22th of february 2016 – Creating music for 'Fornuft og Følelse' by Peter Langdal playing at Århus Teater April and May 2016 together with August Rosenbaum and Mike Sheridan. 
– 17th of february 2016 – We like We VIDEO RELEASE: 'Tisina – Silence'
Tišina – a music and video work revolving silence from We like We on Vimeo.
– 9th of february 2016 – Recording sessions with the wonderful people in Kottos Quartet and tonmeister Peter Helms at Studiet på Frederiksberg. 
– 30th of january 2016 – NEW CELLO! Just bought a wonderful instrument build by Emil Hjort 1889
– 27th of january – Public Service happenining in Dome of Visions
-Photos by Morten Elbech Sørensen – 
– 21th of january 2016 –  Honored to recieve the Kromann Reumert scholarship january 2016. 
– 19th of december 2015 – 'New Light Messiah' receives 5 hearts from Politiken: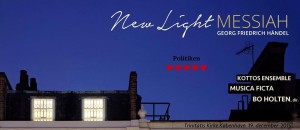 – 8th of december 2016 – Working on this very exciting projekt: 'New Light Messiah' in collaboration with Kottos quartet, Bo Holten and Musica Ficta. Bo Holten on 'New Light Messiah': '
'Hver generation  har sin måde at lave de store barokke oratorier på. Vi har nu i nogle årtier levet med Messiasopførelser der har været en reaktion mod den romantiske store og brede barokstil, opførelser der søgte at genskabe hvordan musikken måske kunne have lydt på Händels tid. (…) New Light Messiah er et helt nyt Messiasprojekt hvor hele værket fremføres i al sin pragt, men med en besætning der yder barokkens yppige puls og rytmer den fulde retfærdighed. Og med stemmer der i sin slankhed og præcision ligger langt fra det lidt opera-agtige, for på den måde at komme nærmere ånden i Händels udødelige melodiske sprog.
 Arier såvel som kor synges altsammen af de otte deltagende sangere og orkesterdelen varetages af det mangefarvede ensemble Kottos på kun fire medlemmer: accordeon (Bjarke Mogensen), barok-obo og blokfløjte (Pernille Petersen), græsk lut (Christos Farmakis ) og cello (Josefine Opsahl). Men al musikken er Händels hele vejen igennem, intet lagt til, intet trukket fra. Messias rent, purt og levende.'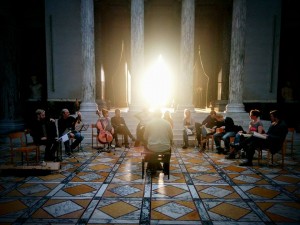 – 1st of october – Save this date: Release concert 19.30 on the 21th of october for our brand new album, 'Unbroken Dreams' by Trine and Josefine Opsahl in Literaturhaus,  Nørrebro, Copenhagen.
– 23h of september – Working on a brand new piece, 'En Drøm' by Sunleif Rasmussen premiering on the 26th of april in the Royal Library during Nordic Music Days 2015 together with Kottos Quartet, Andrea Pellegrini and the Vocal Ensemble Glas. 
On the concert:
'Nordisk kunstmusik inviterer til nye forståelser af relationen til sit publikum og med afsæt i den færøske komponist Sunleif Rasmussens og digteren Ursula Andkjær Olsens bud på en moderne folkedans, byder vi op til fælles dans i foyeren – akkompagneret af Vokalselskabet Glas og den progressive folkemusik kvartet Kottos.'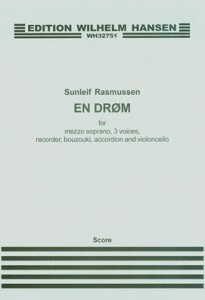 – 20th of september – collaboration with Earunit. Solo cello, electronics and visuals. 

– 19th of september – just got home from 3 wonderful days at Bornholm with this years' amazing team of musicians playing at Steffen Brandt's Udenfor Sæsonen. 

Den 26. juli-8. august: medvirker Josefine i 'Leaves – the color of falling', en opera skrevet af Karsten Fundal i samarbejde med bandet Efterklang med tekster af Ursula Andkjær Olsen. Operaen uropføres i denne periode i en atomkælder under Københavns gamle kommunehospital og foregår i en total-installation skabt til værket.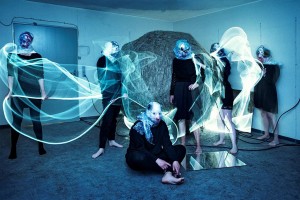 Den 14. juli 2015 kl. 20: AUT og Århus jazzfestival har inviteret We like We til at spille en koncert på spillestedet Radar. Dette bliver samtidig We like We's Århus debut. Yeah!

Lørdag d. 4. juli: WE LIKE WE @ GLORIA SCENEN, ROSKILDE FESTIVAL.
Den 29. juni kl. 17: Produktionsøver med We like We på Studiescenen på Det Kongelige Danske Musikkonservatorium. Kom for få en forsmag på vores Roskilde Festival performance næste lørdag. 
Den 27. juni 2015 kl. 14: Duo koncert med Bjarke Mogensen i Havesalen på Københavns Bymuseum præsenteret af The Lake Radio. Nyere kompositioner og egen værker for cello og akkordeon.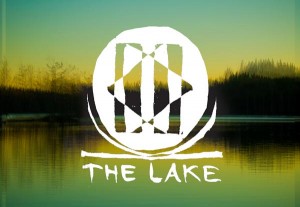 Den 25. juni 2015: koncert på Fusion festival i Lärz, Tyskland med We like We.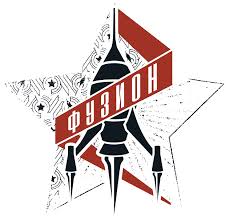 Den 5. juni 2015 kl. 15: koncert med Kottos i Farum Præstegård.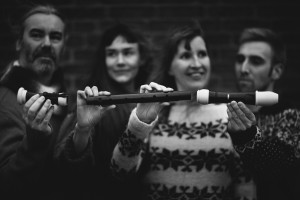 Den 4. juni 2015: Distortion Festival, København. Koncert kl. 17 på Wilhelm Scene, Enghave Plads.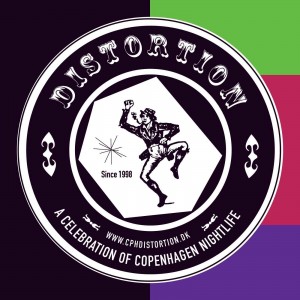 Den 21. maj 2015: performance ved Classical Next i Rotterdam, Holland. 

Lørdag d. 16. maj kl. 13: Særligt trio sæt på Click festival i Helsingør med We like We. 
Den 1. februar 2015: koncert med Muradam Ensemblet i Rundetårn, København. Muradam ensemblet består af Sofie Thing Simonsen, Bjarke Mogensen og Josefine Opsahl. Ved koncerten spiller trioen værker af Benedicte Nordin, Jesper Nordin, Niels Rosing Schow, Anatolijus Senderovas, Martin Lohse m.fl.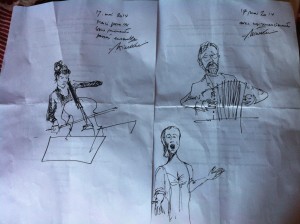 Den 13. februar 2015: SMK fridays og Frostfestival præsenterer We like We ved en koncert på Statens Museum for Kunst i København.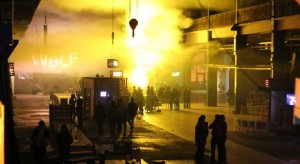 Den 4. februar 2015 spiller Øresundskvartetten og Bjarke Mogensen koncert i Galaksen, Værløse. Ved koncerten uropfører kvintetten blandt andet værket 'Where We are There is No Here' af Martin Stauning.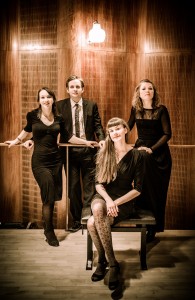 Den 12. januar 2015 kl. 20: koncert med We like We i Roter Salon, Berlin. Koncerten er arrangeret af Radiostationen The Lake.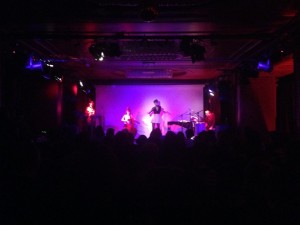 Indspilningerne med Trine Opsahl i Radiohusets Koncertsal i fuld gang. Ny plade udkommer til sommer.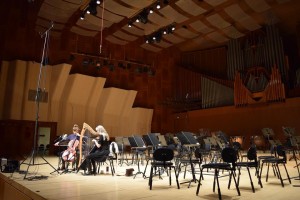 Gå ikke glip af releasekoncerten for We like We's debutalbum, 'a new Age of Sensibility' på Københavns Musikteater d. 16. december kl. 19.30. Ud over We like We, vil blandt andre Bjarke Mogensen og Jacob Kierkegaard medvirke. 
Den 17. november kl. 19.30 spiller Josefine Niels Rosing-Schow's 'Views from a High Place' for solo cello på Det Kgl. Danske Musikkonservatoriums Studiescene.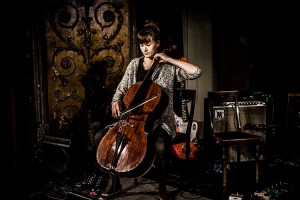 Josefine spiller på Define Festival i koncerthuset Alsion, Sønderborg med Øresundskvartetten lørdag d. 15. november kl. 20.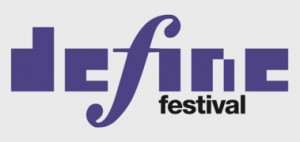 Josefine medvirker ved Det Kgl. Danske Musikkonservatoriums Sofia Gubaidulina festival d. 12. november hhv. kl. 17 og kl. 19.30 i værket 'Repentance' for cello, 3 guitarer og Kontrabas, samt hendes 3. Strygekvartet med Øresundskvartetten.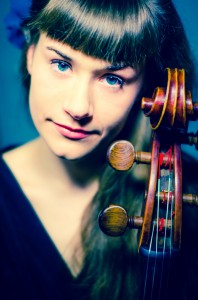 Øresundskvartetten spiller Carl Nielsens strygekvartet i G-mol til Brunchkoncert på Statens Museum for Kunst for DRSO's medlemmer, støtteforening og venner.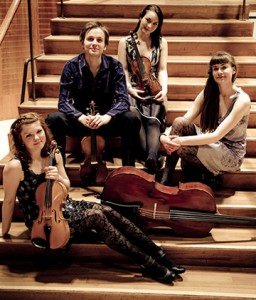 Bjarke Mogensen og Josefine spiller duo koncert d. 8. november i Verdens Mindste Teater i Albrechtsens Galleri, Kronprinsessegade 3 ved Kongens Have, København. Værker af Josefine Opsahl, Niels Rosing-Schow, Sofia Gubaidulina, Anders Koppel og Martin Lohse.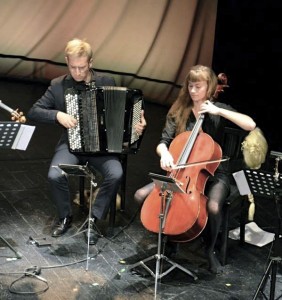 Øresundskvartetten spiller strygekvartetter af Carl Nielsen og Johannes Brahms i Tagensbo kirke d. 26. oktober kl. 16. 
Den 15. oktober kl. 17 spiller Païan værker af Mahler til onsdagskoncert på Radisson Blu Hotel og d. 18. oktober kl. 12.15 går turen til Det Gule Palæ i Roskilde, hvor kvartetten udover Mahler, spiller Dvoraks Bagateller og Nørgårds Babette musik. 
Ny Musik i Birkerød d. 28. september med Bjarke Mogensen på accordion og Mikkel Egelund Nielsen på guitar. Udover at Josefine uropfører sit eget værk, 'I' for solo cello og elektronik, spilles bl.a. værker af Niels Rosing-Schow, Loic Destremau, Jens Peter Møller (Uropførelse), Martin Stauning.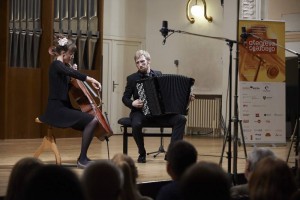 Den 27. september medvirker Josefine ved 2 uropførelser af hhv. Piotr Peszat og Chie Tsang Lee og  til China Day på Det Kgl. Danske Musikkonservatorium. 
Den 20. september kl. 17 spiller We like We til Dmf's Tonelege festival i Huset i Magstræde

We like We spiller til DJBFA's prisoverrækkelsesshow på Docken i Nordhavn 17. september kl. 20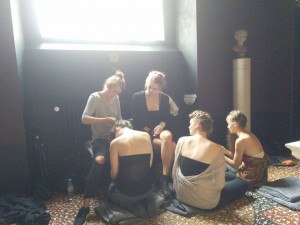 Kottos gæster festivalen 'Klassisk på Kanten' på Bornholm 13.-15. september 2014 i Rønne Musikhus. Koncerterne bliver et sammenspil mellem Kottos og Piazzolla Orkestret, der sammen præsenterer et spændende program, der foruden græsk og dansk folkemusik, også kommer til at rumme værker af Piazzolla og barokmusik.  

We like We Strings spiller en eksklusiv koncert på D'Angleterre som et event under årets Fashionweek. Det er den 21/8 2014 og programmet vil være sammensat specielt til lejligheden. Blandt andet vil de to strygere genbesøge Ravels fantastiske duo, Niels Rosing-Schows 'Views from a High Place', Sofia Gubaidulinas 10 preludier, Martin Lohses 'Entity' samt kompositioner fra We like We's debutplade, som snart udkommer.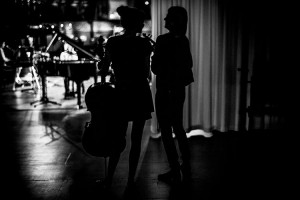 Trine og Josefine spiller traditionen tro til årets Rosenkåring i Valbyparken den 3. august. Vi glæder os!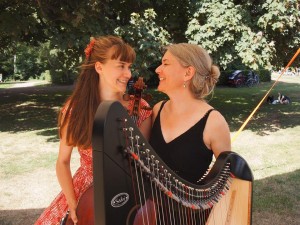 10/7 – 2014: Paian spiller koncert i Skuespilhuset som en del af Det Kgl. Teaters sommerfestival 'Ofelia Live'. Koncerten finder sted under Copenhagen Jazz Festival og programmet vil derfor være inspireret af og udforske nogle lignenede aspekter i den klasssike musik.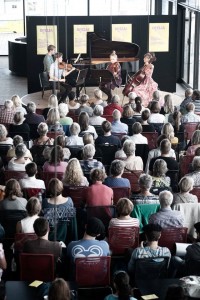 Josefines bachelorkoncert d. 28. maj 2014 (feat. Øresundskvartetten):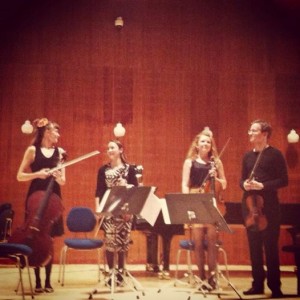 Muradam ensemblet spillede debutkoncert i 'La Vinaigrerie', Pellerin, Frankrig d. 17. maj. Værker af Benedicte og Jesper Nordin, Carl Nielsen, Niels Rosing-Schow, Anders Koppel, Scarlatti og Saint Saens.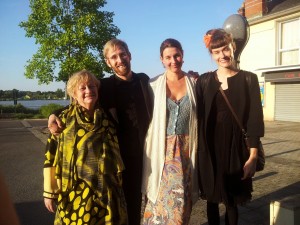 Den 14. maj spiller Josefine til prisoverrækkelse af 'Pax Logens Humanitære Legat' i Odd Fellow Logen i Hillerød.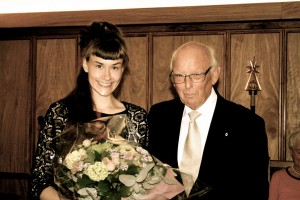 We like We's koncert på Jazzhouse:
Jomi Massage præsenterer We like We feat. saxofonist Mette Rasmussen på Jazzhouse d. 23. april 2014.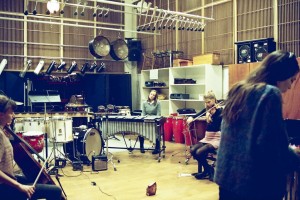 Kottos spiller koncert på Børsen d. 25.3 – 2014. På programmet er græske folkemelodier og musik af Carl Nielsen i nye arrangementer af Christos Farmakis.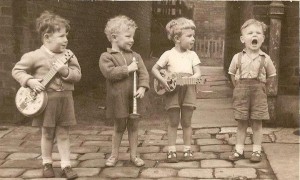 We like We spiller koncert på Jazzhouse sammen med Jomi Massage og saxofonist Mette Rasmussen d. 23.4 – 2014 Koncerten præsenteres af Jomi Massage's 'The Being Music.'
www.jazzhouse.dk/jazzklub/jomi-massage-feat-sennenvaldtfriis-we-we#node-817
Klaverkvartetten Paian uropfører 10.3 – 2014 Martin Staunings stykke: 'Garosella #2 og #3' til festivalen Pulsar på konservatoriets studiescene kl. 21.30.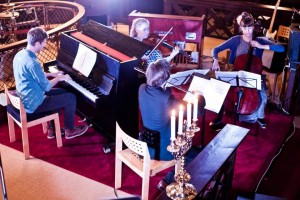 We like We går i studiet 13.-17. februar! Vi glæder os!
The Being Music & Wundergrund Festivalen præsenterer lørdag d. 2. november 'Music by 9 Women' på Hofteateret i København. We like We starter med koncerten "Group Pressure?" Derefter værket "Blindekrydset". 4 satser komponeret af Jomi Massage, Birgitte Alsted, Lise Westzynthius. Medvirkende er desuden henriette Sennenvaldt & Maria laurette Friis. Scenografi af Margrethe Odgaard. Musikken starter kl. 21.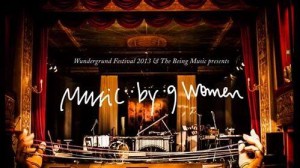 Paian spiller til Toga symposion på Glyptoteket d. 6.9 – 2013 i forbindelse med festivallen Golden Days. Værker af Martin Lohse, Matias Vestergård Hansen, Nørgaard og Debussy.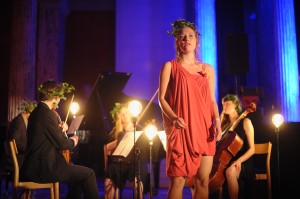 1800-tals koncert på Eriksensgård i Rønne, Bornholm med Bjarke Mogensen og medlemmer af Øresundskvartetten d. 12.8 – 2013. Værker af bl.a. Dvorak, Komitas, Tjaikovsky og Debussy.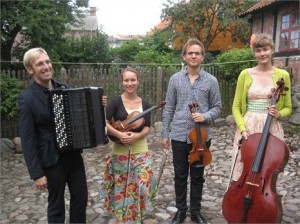 Duoen Josefine og Trine Opsahl spiller til Rosenkåring i Valbyparken d. 4/8 – 2013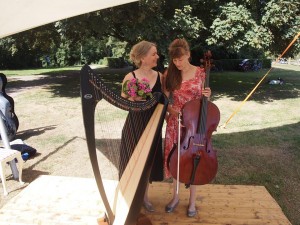 Paian Piano Quartet spiller dansk musik i Skuespilhuset d. 25/7 – 2013. Værker af Holmboe, Nørgaard, Martin Lohse og Matias Vestergård Hansen.