Music from a place that never existed
"Danish Musical Gold! A serious case of "once heard, never forgotten"! Hexham Courant, UK 2018.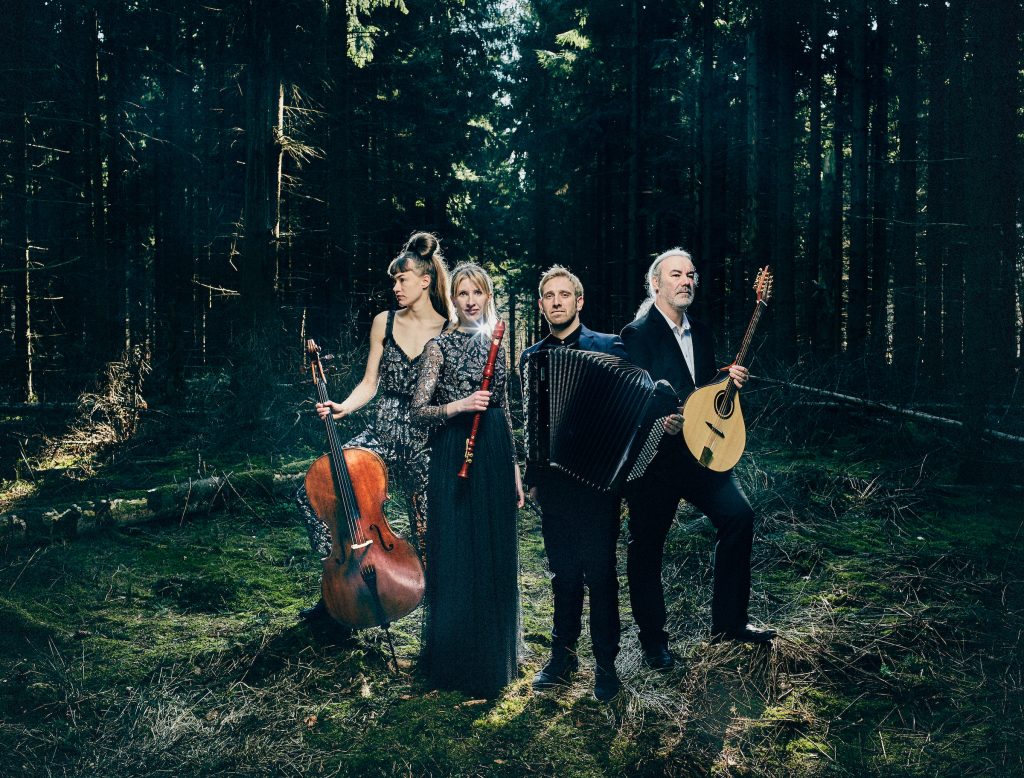 KOTTOS unites classical virtuosity with a curious and innovative progressiveness. The four outstanding musicians of the quartet meet in a unique blend of instruments, genres and energy that has established them as a unique, internationally renowned ensemble.
Their skills and playfulness have brought them on tours throughout Europe, China and recently Argentina accompanying HM the Queen of Denmark on official state visit.
As a contemporary ensemble KOTTOS equally compose, arrange, commission and perform their own music as well as music by leading Nordic composers that dedicate works specifically for KOTTOS' unusual mix of instruments. It all comes together under their catchphrase: Music from a place that never existed.
KOTTOS takes its name from a giant of Greek mythology: the son of Gaia (the earth) and Uranus (the sky). 'Cottus' had 100 arms and 50 heads; he was an enchanting and dangerous creature which the ensemble resembles in its playing; Pernille Petersen's multiple recorders covers the whole wind section of a symphony with various sizes of instruments from the lowest bass to the highest sopranino flute. Bjarke Mogensen's 17 kg. Mythos bayan, often described as the stradivarius of the accordion, provides the harmonic colours of an orchestral sound. Josefine Opsahl's cello is the foundation of the quartet adding sounds from the avant-garde and Nordic folk music. Mikkel Egelund Nielsen's virtuoso guitar performance adds the exotic Mediterranean colours of the flamenco.
The group's debut album 'KOTTOS', released in 2016, received the Listeners' Prize of the P2 Danish National Broadcasting Corporation, for which it was nominated alongside recordings from the Berlin Philharmonic and the National Danish Symphony Orchestra.
Their recent album 'Songs & Dances' was released on the british label Orchid Classics and has been live broadcast in numerous radio and television performances. The Guardian writes: 'For sheer enjoyment, try KOTTOS's new release….it's all effortlessly musical, and somehow gets to the heart of everything in joyous fashion…."
KOTTOS is part of the Danish Arts Foundation's 'The Young Artistic Elite' supporting the highest level of young artists.
KOTTOS is: Pernille Petersen, blokfløjte, Bjarke Mogensen, accordion, Mikkel Egelund Nielsen, guitar, Josefine Opsahl, Cello.
an experimental performance and sound collective based in Copenhagen, Denmark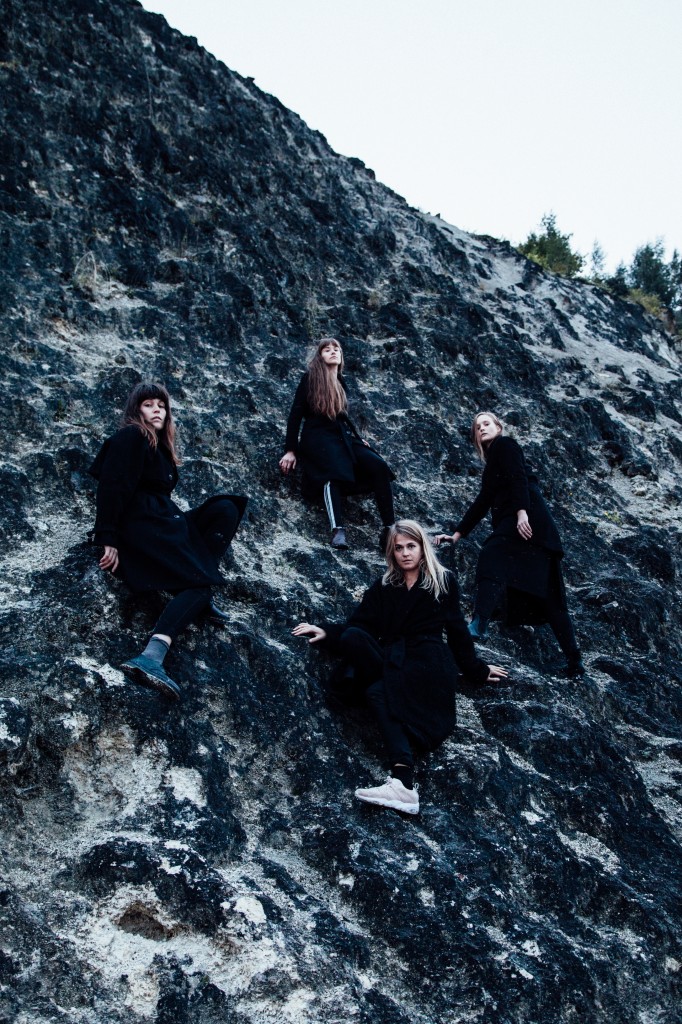 Expanding their inspiration and influence from their classical roots to the world of electronic music, We like We has a dynamic and intuitional sound beyond the grid of genres. The quartet consists of Katrine Grarup Elbo (violin), Josefine Opsahl (cello), Sara Nigard Rosendal (percussion) and Katinka Fogh Vindelev (voice). All four of them are classically trained and share a desire for constantly expanding their expression and methods, taking on a variety of projects such as albums, installations, film scoring and site specific performances. Their debut album a new Age of Sensibility was released in 2014 on the Danish label The Being Music followed by Next to the entire All, released in 2017 on the German label Sonic Pieces.
Since 2012 We like We has played at festivals, museums and venues such as Eurosonic Noorderslag (NL) 2018, Festival Musica Estranha (BR) 2017, Nordklang Festival (CH) 2017,  Roskilde Festival (DK) 2015, Fusion Festival (DE) 2015, Classical:NEXT (NL) 2015, Dias Nordicos (ES) 2015, National Gallery of Denmark (DK) and Frost Festival (DK) 2012/2015/2017.
During fall 2017 We like We were artists in residence at Festival Musica Estranha in São Paulo Brazil, playing concerts and composing a collaborative piece with Brazilian choir Mawaca, specialized in indigenous music from all over the world.
The 12 hour multi channel concert installation Time is Local, which they composed with the renowned Danish sound artist Jacob Kirkegaard, was premiered in November 2017 at Thorvaldsens Museum in Copenhagen, and contained a unique combination of sonic evocations from the chambers of the museum and the acoustic sound of We like We.
Summer 2019 the opera 'Myte om Mørke' written by We like We and produced by Nordic Opera premiered at CPH Opera Festival, Teater Øen (DK).
Winners of the round glass music award 2018 (UK/IN)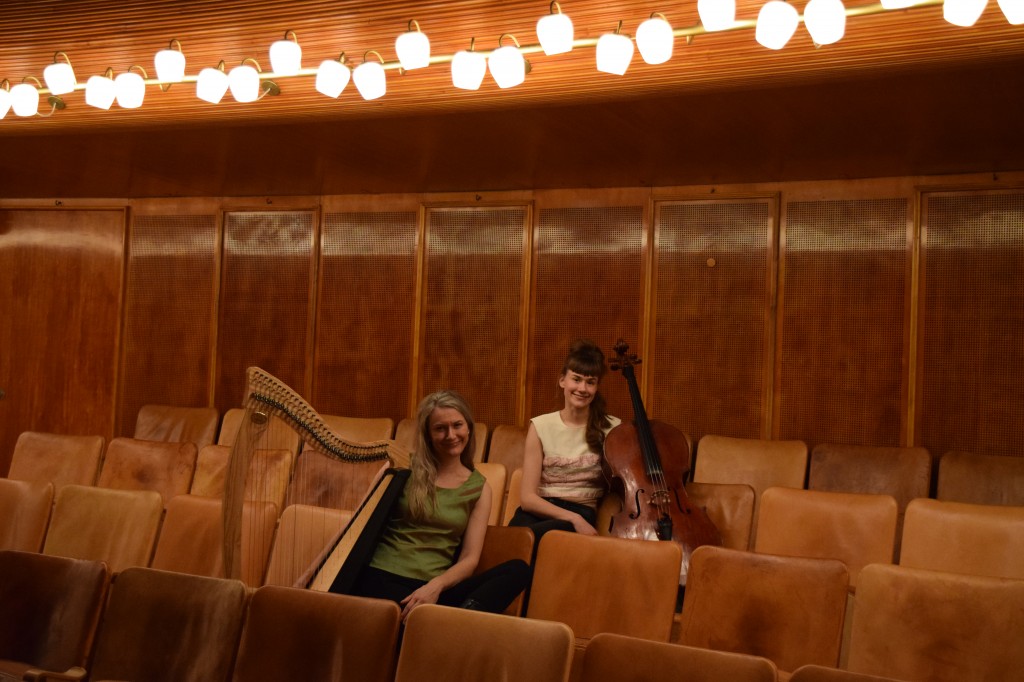 Trine and Josefine Opsahl is mother and daugther. Their music develops from their deep connection and years of playing together. Trine composes silver lined music on her celtic harps and Josefine creates playfull and deep counterparts on her cello.
They released two albums together: 'Leaving My Silent Empty House' (2008) and 'Unbroken Dreams' (2015) which won the Round Glass Music Award 2018 (US) and was nominated for the ZMR Music Award 2016 (US). Both albums are on the market in Scandinavia, Germany as well as the USA, Taiwan and Southern Korea.
INVENTIONS 
by Balling // Opsahl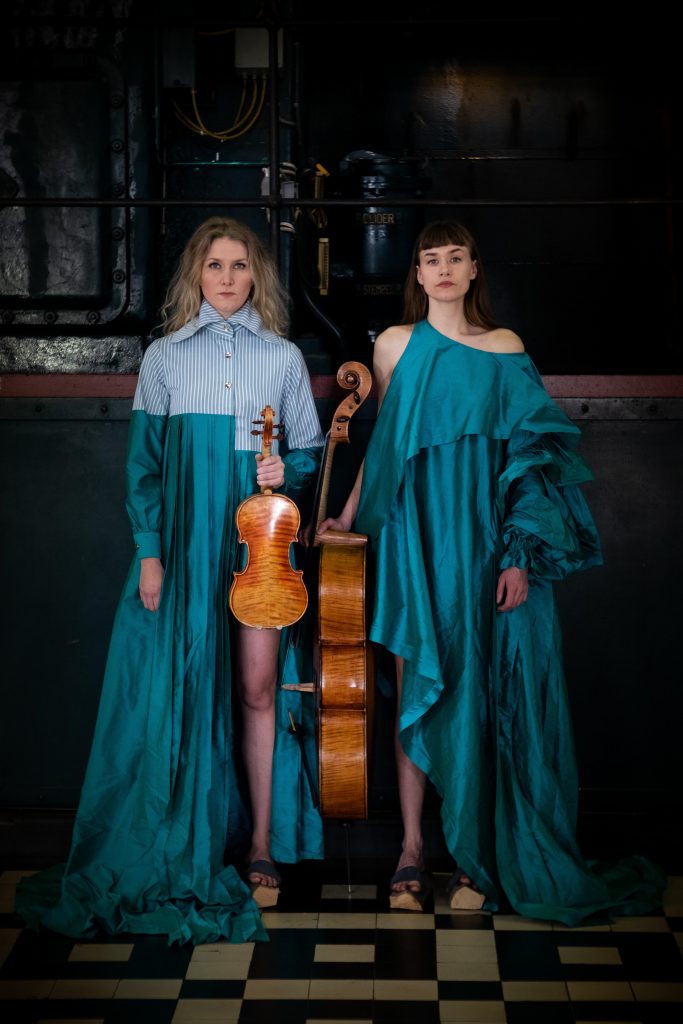 AMAZONE QUARTET COPENHAGEN
 Amazone Quartet is: Nana Bugge Rasmussen, mezzosoprano, Sofia Kayaya, flute, Cæcilie Tagmose, piano and Josefine Opsahl, cello.