WE LIKE WE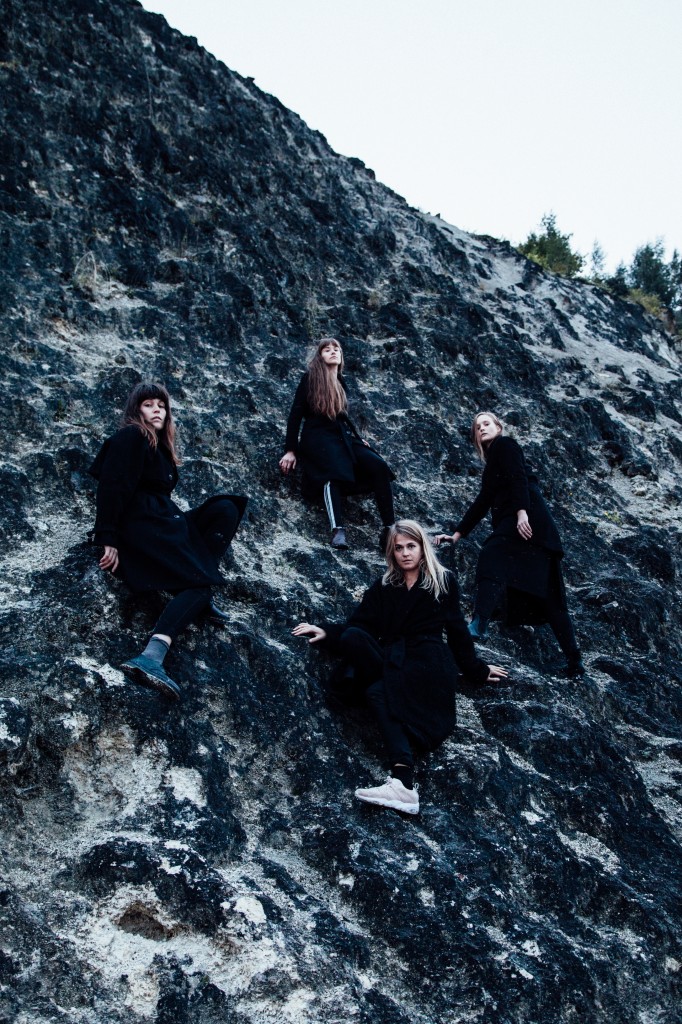 We Like We is an experimental performance and sound quartet based in Copenhagen, Denmark. Praising the collective We like We focuses on a collaborative working ethos utilizing a unique mix of instruments and musical background.
Expanding their inspiration and influence from their classical roots We like We makes music driven by intuition and playfulness. Through their collaborative compositions We like We creates music that travels beyond the grid of genres.
We like We consists of Katrine Grarup Elbo (violin) Josefine Opsahl (cello) Sara Nigard Rosendal (percussion) and Katinka Fogh Vindelev (voice).
All four of them are classically trained, but share a desire for exploring, experimenting, jamming and shaping a sound of their own.
First album a new Age of Sensibility was released November 2014 on the Danish label THE BEING MUSIC receiving 5 starts in Politiken, Gaffa and Undertoner.
Second album Next to the entire All was released December 2017 on the German label Sonic Pieces.
KOTTOS QUARTET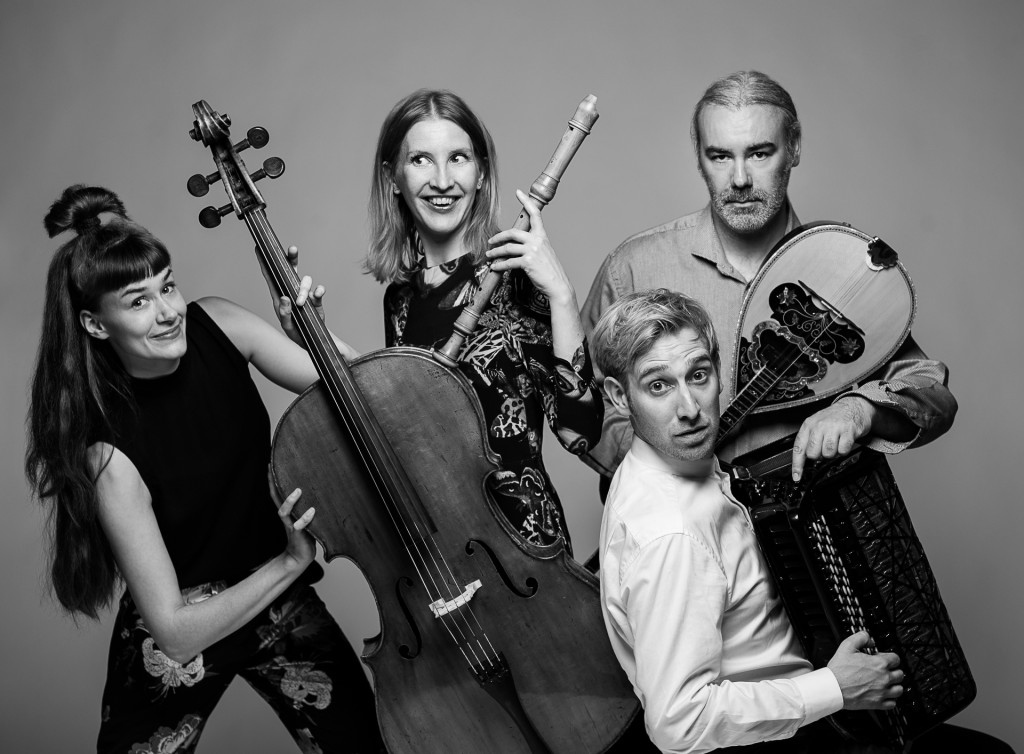 KOTTOS is a contemporary chamber quartet based in Copenhagen (DK) that unites some of the strongest award winning instrumentalists of the Danish and Greek music scene. Rooted in their shared classical musical background, the four musicians master a wide palette of sound making, extended playing techniques and concepts of composition that expand the notion of genres.
The quartet has been praised for its virtuosity, energy and progressiveness and sensationally won the Danish Radio P2's Listeners' Prize 2017 against other nominees such as The Berlin Philharmonic Orchestra and Arvo Pärt upon the release of their debut album, 'KOTTOS' in May 2016.
KOTTOS is: Pernille Petersen (recorders), Christos Farmakis (greek and irish bouzouki) Bjarke Mogensen (accordion) Josefine Opsahl (cello).
KOTTOS also collaborates with prominent contemporary composers, such as Sunleif Rasmussen, Martin Lohse and John Frandsen who composed his opera, 'Martyriet', playing at the Royal Danish Theatre (January-February 2017) , specifically for the ensemble's unique instrumentation.
This odd instrument combination also found it's way to composer and conductor Bo Holten's heart when he decided to do G.F. Händel's 'Messiah' with just the four instrumentalists of KOTTOS and his chamber choir Musica Ficta that received stunning reviews.
TRINE AND JOSEFINE OPSAHL
HARP AND CELLO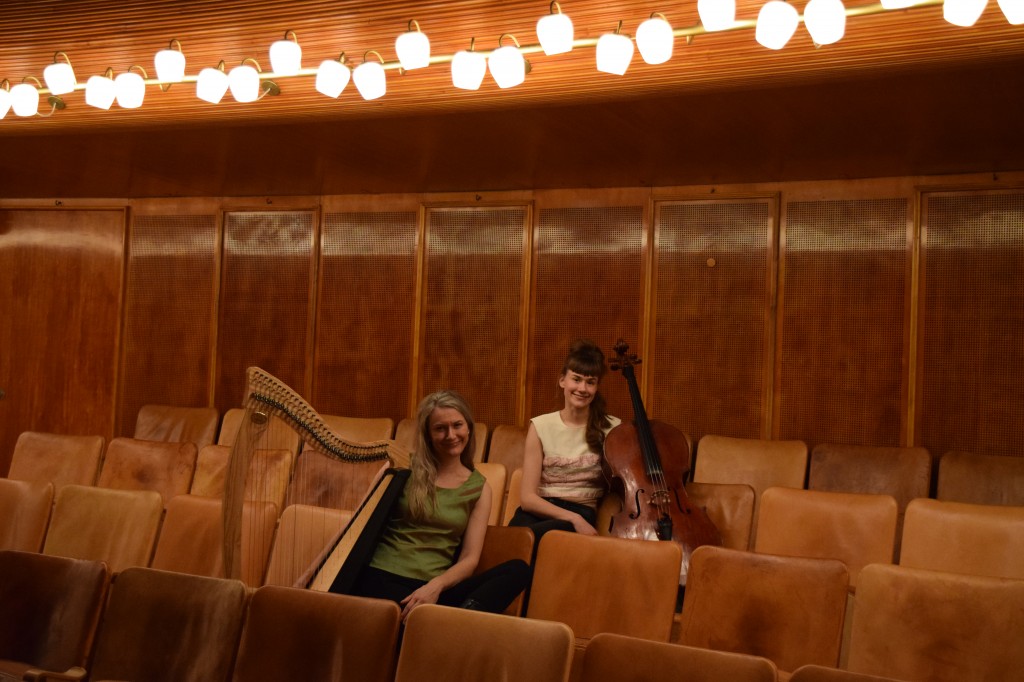 TRINE AND JOSEFINE OPSAHL is mother and daugther. Their music develops from their deep connection and years of playing together. Trine composes silver lined music on her celtic harps and Josefine creates playfull and deep counterparts on her cello.
They released two albums together: 'Leaving My Silent Empty House' (2008) and 'Unbroken Dreams' (2015) which won the Round Glass Music Award 2018 (US) and was nominated for the ZMR Music Award 2016 (US). Both albums are on the market in Scandinavia, Germany as well as the USA, Taiwan and Southern Korea.
Visit Trine and Josefine's webpage